EDC PRK
Every Day Carry (EDC) Personal Recovery Kit (PRK)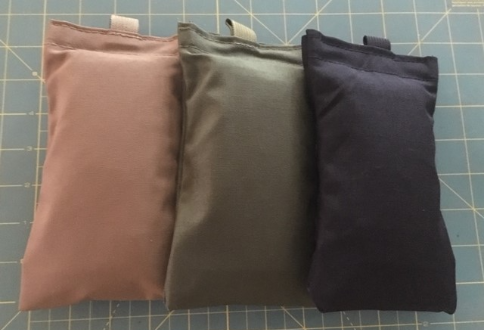 The EDC PRK is a short term use kit is designed for experienced individuals who has a coordinated emergency plan to alert someone if overdue or isolated due to catastrophic events, hostile activity or outdoor emergencies. You are confident, trained in urban and/or rural survival skills, adaptable, and understand how to interact with a recovery team. Each kit contains the following items:
1 - 5' X 2' Orange Signal Panel
1 - Compact Signal Mirror
1 - Multi function LED Microlight (Red)
1 - Reflective Tape - Peel and Stick - Silver
1 - Mini Cyalume Light Stick - Green
1 - 1 Liter Collapsible Water Pouch
10 - Water Purification Tablets
1 - Compass with Bezel Ring
1 - Protractor / Navigation Tool
1 - Pencil
1 – Spark Lite Striker
5 - Tinder-Quik Tabs
1 Spark-Lite Instruction Sheet
1 - Size 2 Sewing Needle (in protective tube)
1 - 18" Peel-and-Stick Repair Tape
1 - 90' Spool Type E Nylon Thread (OD)
1 - 3" Derma-Safe Folding Utility Knife
1 - Waterproof Users Guide
Item
EDC PRK (Black)
EDC PRK (Coyote Tan)
EDC PRK (OD Green)
EDC PRK Plus (Black)
EDC-E (Black)
Policies
Returns: Our goal is to put a well-designed survival kit in every customer's hands. We assemble each kit in Texas to ensure everything we sell is 100% functional and intuitive to use. If for any reason you are dissatisfied with your purchase just send it back for a 100% "no questions asked" refund.

Payment: We accept all major credit cards and purchase orders from qualified U.S. government customers.

Shipping: We ship by UPS Ground or USPS Priority Mail. Most items ship within 2 business days of purchase. Orders over 25 kits will ship within terms agreed to during purchase.

US Government Customers: All sales are tax free. CONUS orders ship free. Requests for expedited shipping may require additional shipping charges. Orders shipped to APO addresses cannot be tracked beyond the APO shipping point and are therefore considered delivered once they reach that point.
Disclaimer
No survival kit will guarantee survival or rescue in an emergency situation and neither will products manufactured, assembled and/or sold by Survival Kit Solutions LLC. It is the users and issuing organizations responsibility to ensure individuals have the proper training to use this equipment in order to interact with the rescue and recovery capability in the area of intended operations. By purchasing this kit, the buyer agrees to all the above, that these products are solely intended for emergency use, and the use of these products do not constitute or imply any guarantee of rescue or survival. Purchasing this kit will not save your life and comes with no guarantee, implied or otherwise, that it will. This kit is not intended for use by children.
Packed in a durable pouch available in Coyote Tan, Ranger Green, and Black
Part Number
SKS-011
SKS-012
SKS-013
SKS-014
SKS-015
Price
$100.00
$100.00
$100.00
Coming Soon
Coming Soon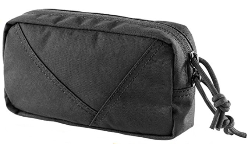 EDC -E
Executive Signaling Kit
Common non-technical visual signaling items in a slim design pouch
Purchase our Kits
Shipped free to the lower 48 states
Qualified Federal, Military, and LE purchases are tax free
(Note: Texas customers subject to sales tax)
email sks-llc@sks-llc.com for purchase options
EDC PRK Plus
Personal Recovery Kit (PRK) Plus
A enhanced version of the EDC PRK designed to extend and enhance survivalbility.
Each kit includes a Survival Guide p rinted on "Rite in the Rain" waterproof paper